UHHHH goddamn tinierme. i was at school and i realized that tinierme was the only thing that wanted to work. and i didn't know what to draw. so! i offered free sketches. (probably a bad idea.)
these are all relatively boring because they're just little avatar things BUT I HAVEN'T POSTED IN A WHILE, so.



SUDDENLY LEVELS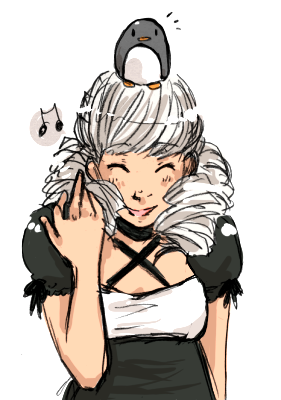 so i can pretend this post is a little less boring, here's a picture of a painting i'm working on!


(someone left the sink on!!)

on a side note while i was putting together this post my sister broke her heart AAAHHAHAHA (plastic model of a human heart.)